From the show I was in back in March. Man meets nature. Featuring me,
Molly McCracken
, and
Abraham Nelson
.
Here are a few of my pieces. All are paintings done in mixed media, mainly ink and gouache, at 20"x28".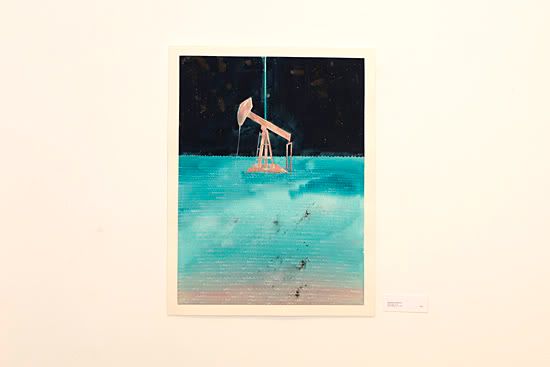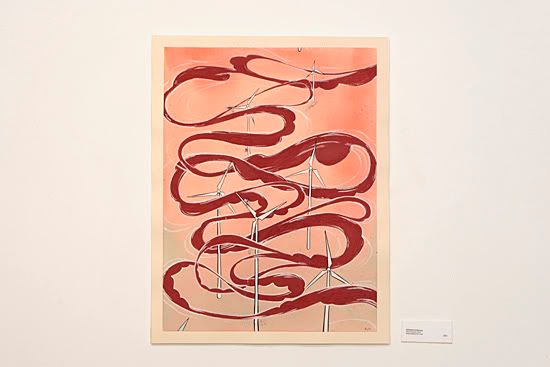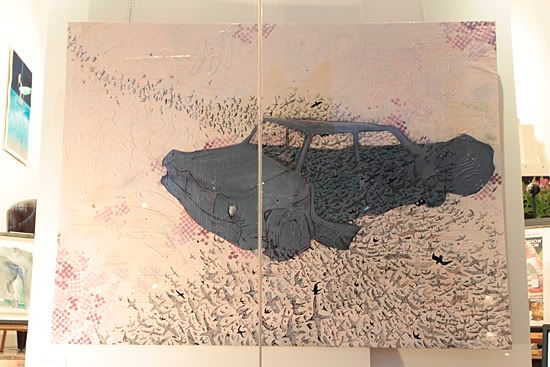 A sweet piece made by myself, and my Molly. One of two huge things we did together. It was being displayed in the front window, thus the line down the middle. Alas!
Collaborating is something I highly recommend.
Many thanks to
Joshua von Garber
for the photos.